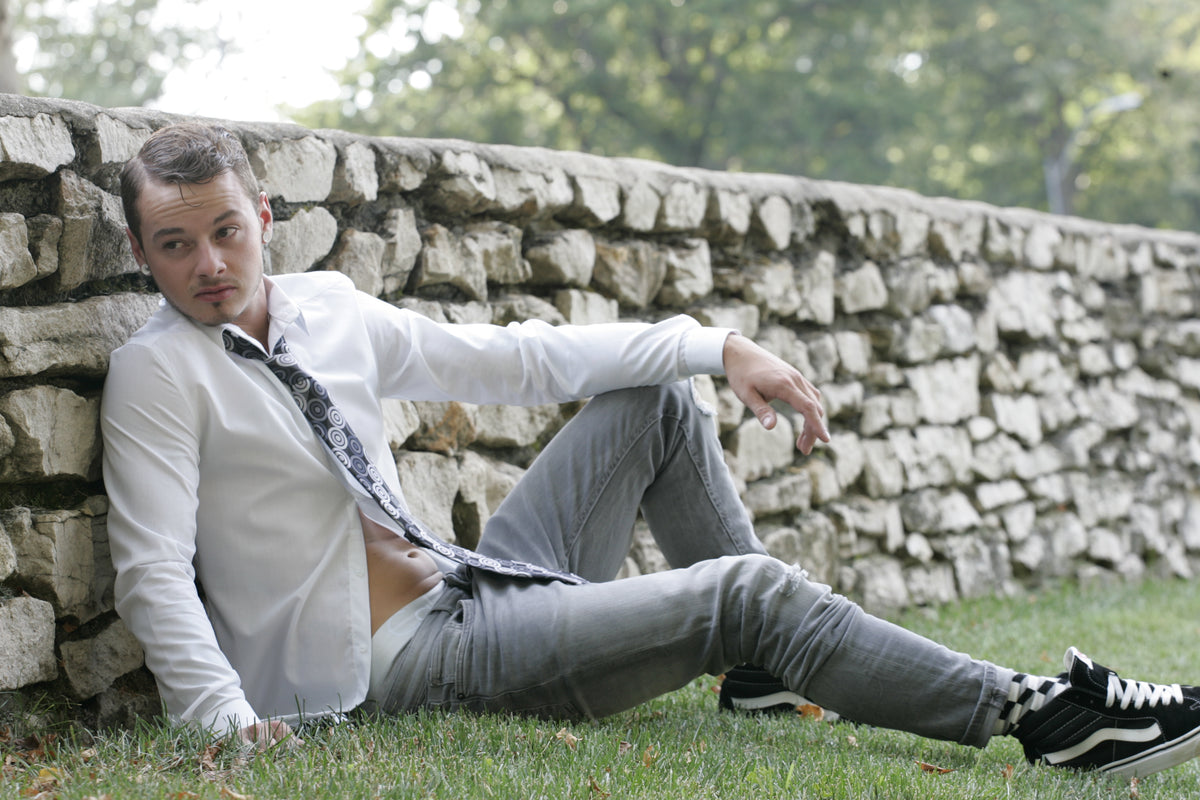 Fall is a popular time of year to get married in Kansas City. This means that there's a better chance that you will be in a wedding or at least attending one (if you're not the one getting married)!  But dressing for a fall wedding has a different set of rules than a summer wedding. You definitely won't have to worry about how to stay cool.
More important, however, is that you have the opportunity to inject a bit of season-specific style into your outfit. Whether it's the with color, fabric, pattern or simply how you match your tie, underwear and socks together!
It's time to replenish your wardrobe for autumn with these 4 tips to keep you looking great for your next fall wedding.
The best thing about fall in Kansas City… you don't have to figure out how to stay cool, so you can actually have a little fun with your suit. Try to add something with a darker color or with a subtle check pattern. That is pretty much the ideal fall suit, and will help you stand out from the crowd of solid blues and greys. But remember, you don't want to upstage the groom, after all.
With your tie, you want to keep the color palette a bit darker. Think dark blues, burgundies, greens- your basic autumn lineup. You want to make a statement with your tie.
The underwear sets the tone for the day, and the day's outfit, so your underwear should match your suit! Boxer shorts could work, but you don't want a huge fabric bulge taking all the attention away from your fabulous attire.
Socks are more courageous these days. While you may not see it one most people, their socks match their tie and underwear! It is a must!
At Innovative Menswear, you can choose matching neckwear, socks and underwear, alone or paired, to match your style and personality. You will get noticed in a good way with this men's subscription box (they make good gifts, too!).
Sign up for the club today, and get great matching underwear, socks and tie combo shipped right to your door every month. Get started today.