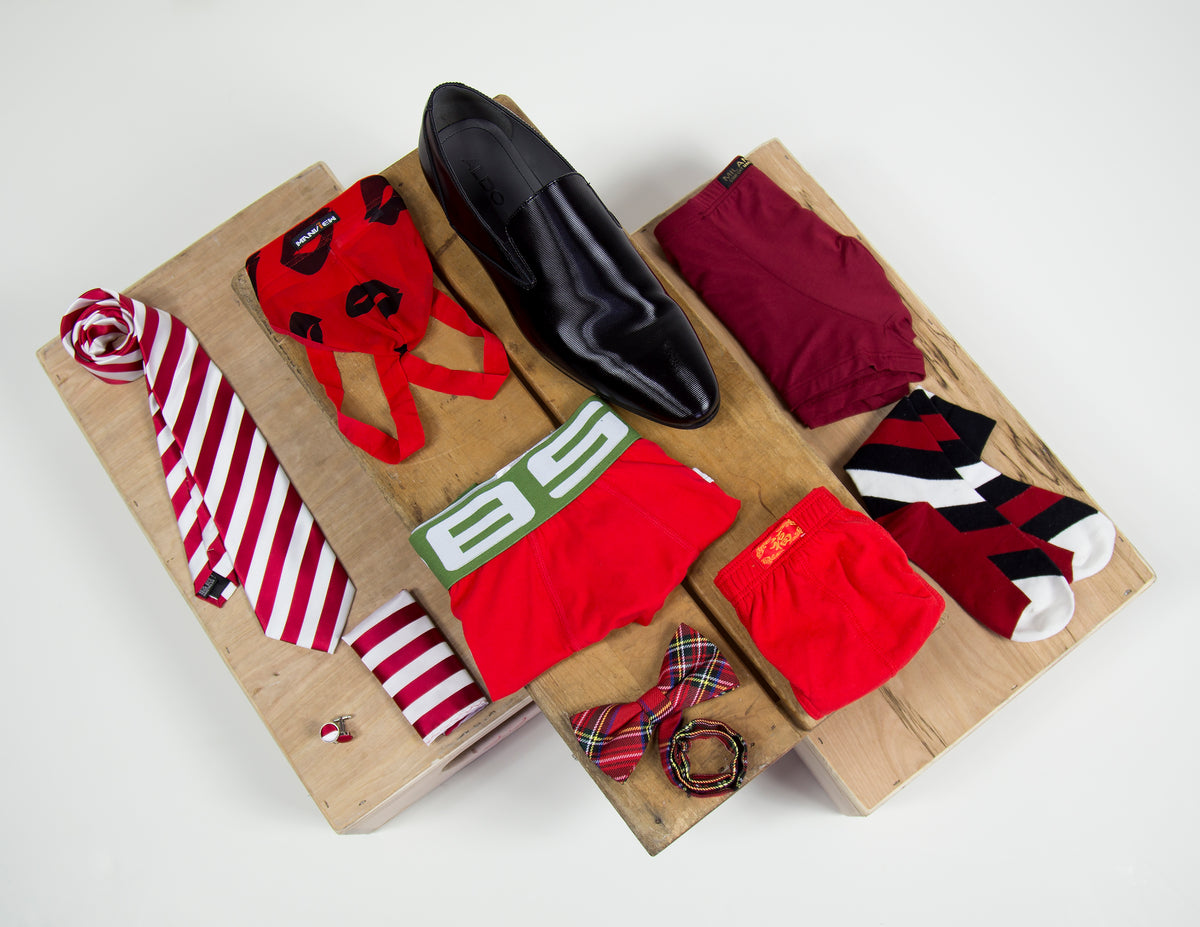 It takes a lot of time, thought, and consideration to find just the right gift to let your partner know how much they truly mean to you.
Are you tired of boring and temporary items like jewelry, grooming, and engraved watches, but are having a hard time coming up with something really special to surprise your partner with? Read on. We've got something innovative to share with you!
We are all about putting the style back into men's fashion and this is going to blow your mind.
With the growth of designer socks, underwear and neckwear, we decided it was time that someone took the hassle out of matching these items together for today's busy man. Pretty innovative right! Think about it, your significant other spends so much time and in so many different department stores looking for the perfect match for his tie and socks, and to top it off matching underwear.
At Innovative Menswear, we took the time to design themes and select items that complement each other in color and style. All our collections are shipped right to your doorstep. I told you we took the hassle out of things 😉!
Our Innovative Menswear memberships allow you to receive new and designer coordinating sets sent to your home each month! You can choose from a 2-product membership (Bow Tie/Necktie and socks), or a 3-product membership (Bow Tie/Necktie, Underwear and Socks).
Let's get your significant other's look updated and wardrobe expanded! Sign up today!
"Keeping your style INNOVATIVE and STYLISH!" ~ Innovative Menswear